11/12/11 CONGRATULATIONS to Havoc earning his BH and his SG rating!
04/10/11 Havoc Earned his CGC (Canine Good Citizen) & HIC (Herding Instinct Certification)
10/16/10 DOGTOBER FEST
For The Dogs Training will be at the Lawrence Dogtober fest with our own booth holding Canine Good Citizen testing for the event
09/04/2010
Congratulations to Maris and Nina earning their BH!!
02/19/2010
- CONGRATULATIONS to Loki and Nina with For The Dogs Training on their new certification as
Therapy Dogs!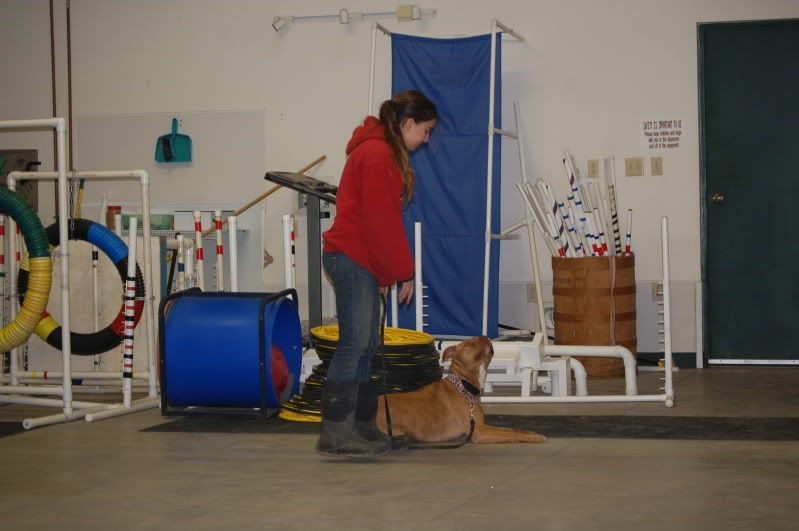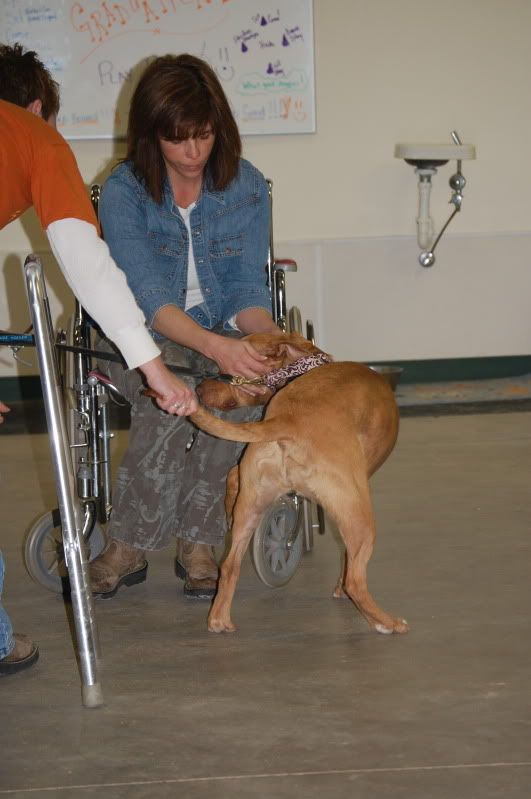 11/01/09 Launching For The Dogs Collars by Maris
check out collars by Maris to customize and order your own collar today!
http://www.forthedogstraining.com/2009/10/personal-collars-by-maris.html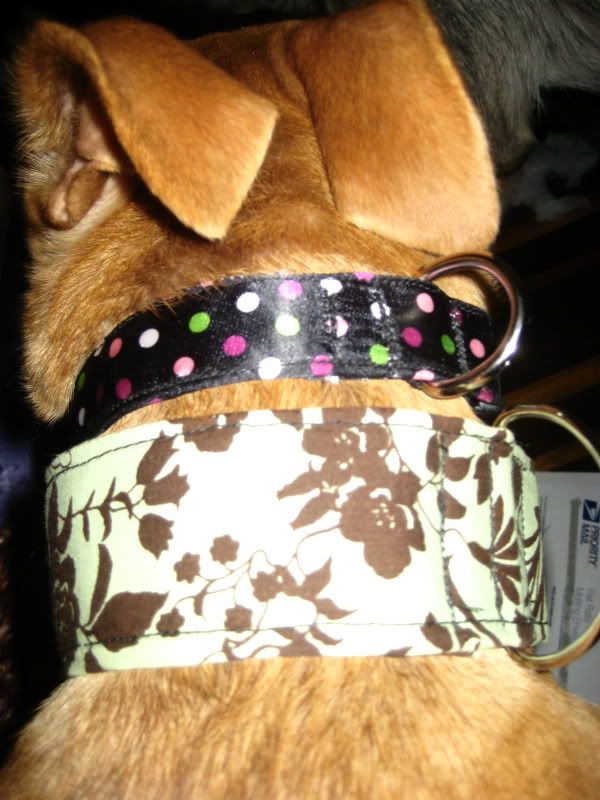 10/18/09 Congratulations Nina!!
Nina passed her Canine Good Citizen test and got her CGC Certification 4 months after her adoption day! I am so proud of Miss Nina! She passed with flying colors and stole the hearts of everyone there!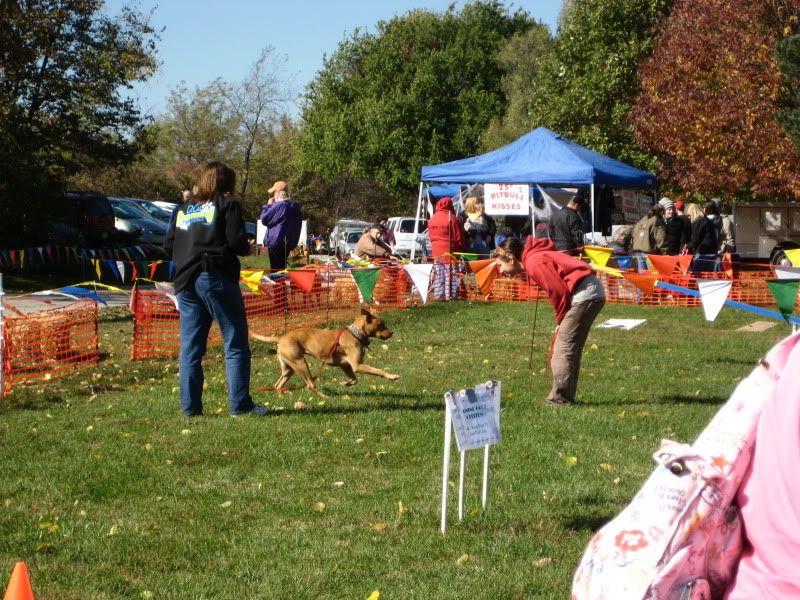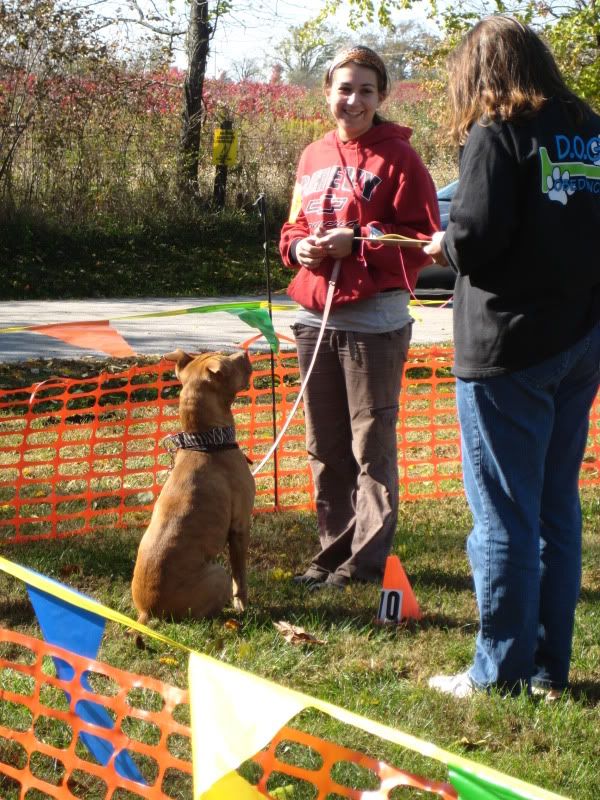 10/17/09
For The Dogs Training will be at Dogtober fest assisting the Missouri German Shepherd Rescue with their tent set up, socializing the dogs in need of homes and giving information.
6/06/09
For The Dogs will be building private kennels on private property to help board dogs for local rescues. I am super excited to get this started and I will be able to offer boarding and training for a limited amount of dogs. I also just purchased an SUV for lugging the dogs around in the car since I will be adopting a dog soon and need more room! Lots of new additions and exciting things for "For The Dogs Training"!
ATTENTION Clients!
I will be out of town for my
Birthday
June 4th-11th So I will not be scheduling any clients between those dates. Before and after are okay! Just a heads up!
5/20 - 5/21
Enjoyed working with No More Homeless Pets KC with Kate Quigley. We caught a stray pregnant lab and got her spayed and aborted the puppies. Catching her was a HUGE hassle but we finally got her!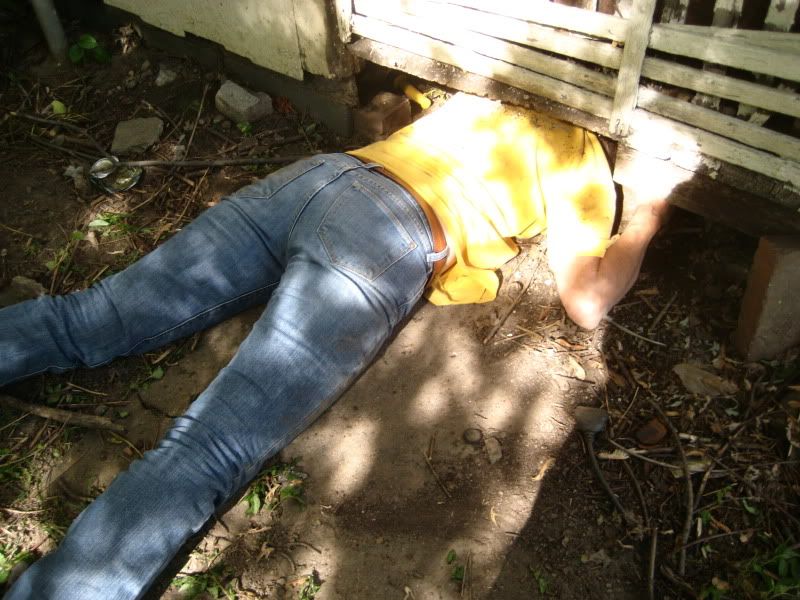 Kate under the porch of a house trying to retrieve the stray!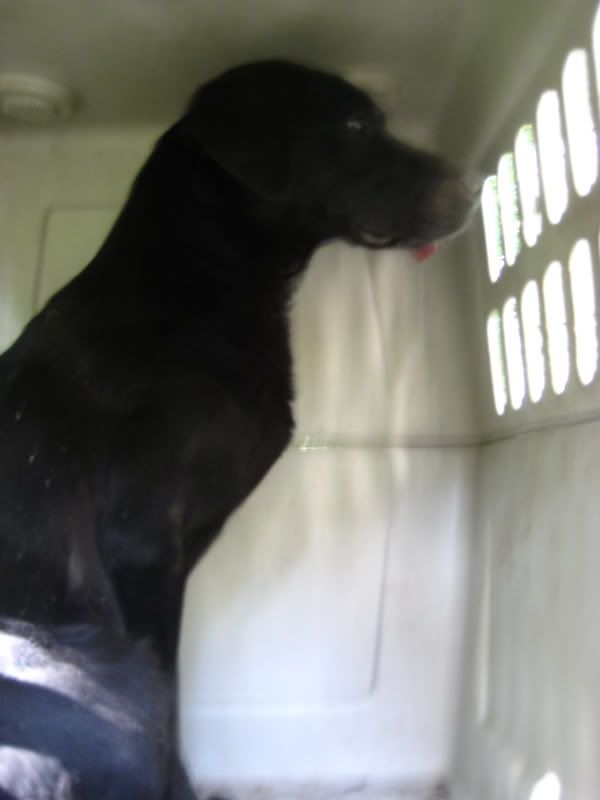 Its sad to see the conditions some of the animals are kept in, in that neighborhood. Its also sad that some people need to babysat to make sure their animals get sufficient care. NMHPKC is working hard and I commend them for what they do. Its not only physically draining but emotionally draining too!
5/18/09
Onto the "Externship" program of my
A
nimal
B
ehavior
C
ollege curriculum. I have a trainer in my area who graduated from
A
nimal
B
ehavior
C
ollege. I am exited to work with him. I will be shadowing him during two of his classes and volunteering at Wayside Waifs!
Can't wait to finish college and get my certificate and continue helping all these great dogs and families!
5/16/09
The site might get changed around a little bit as far as color coordination and such. I am currently editing things to get the best look possible for it. Also check out my new header! Courtesy of a friend who turned Veda into a cartoon! I am super excited about that I really like the way it turned out!
4/5/09 Congratulations Loki!
Loki, just a day past 8 months, passed his
Canine Good Citizen
test on the 4th of April at the AKC dog show in Wichita, KS. I am so proud of my little man!